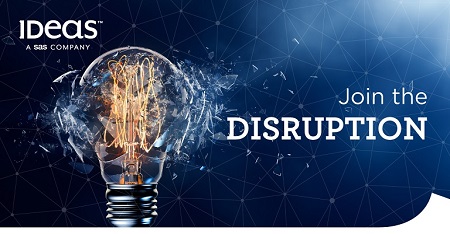 The worldwide parking industry is in the midst of a major transformation. From airports to event centers and beyond, revenue management and advanced analytics will forever change the way parking is purchased, heralding a new chapter in commercial performance.
IDeaS is paving the way forward with the a unique revenue management solution for Parking. Now this fast-growing segment of our business needs you to help us invent the future.
Job Overview & Requirements
As Sales Manager you will be primarily responsible for new business sales of IDeaS Revenue Management Solutions and Services into the Parking industry, at airports, city centre and other locations, within the EMEA region.
For this role, you will have the opportunity to…
• Identify, qualify and pursue new business opportunities for IDeaS revenue management parking solutions to prospective clients. This includes software and consulting products.
• Implement and build upon the strategic sales plan, including competitive positioning to help grow volume, market share and profit on a value proposition basis.
• Develop and maintain a strong network of professional relationships within the industry segment and establish your position as a thought leader.
• Prepare standard quotations and proposal information as needed using dedicated tools; work with other departments to create and finalize contracts and set time schedules for services.
• Negotiate contracts, working with prospect and IDeaS contracts team
• Meet and exceed annual sales business plan (quota); monitoring progress to monthly and quarterly objectives.
• Collaborate with IDeaS product management on strategic sales of new products.
• Understand the industry segment infrastructure, the existing technology that the business segment organizations are utilizing and be able to relate to how it can interface to IDeaS platforms.
• Track and analyse the competition, products and activities.
• Assist in corporate lead generating activities and support of industry trade shows/events.
• Utilize Salesforce.com to track activities, contacts, accounts, leads and opportunities in order to provide reliable forecasts and updates for the company
Do you qualify? You must have…
• 5+ years of progressive experience as an enterprise sales professional, within consultative/technical sales.
• 3+ years' experience selling with pricing and/or revenue management software; or equivalent Revenue Management related experience
• BA/BSc degree
• Demonstrated success and over achievement in value proposition selling and experience of market share growth.
• Excellent consultative and listening skills with a strong ability to communicate across a range of diverse cultures and corporate levels, including Executive Management (C-Level) teams.
• Ability to navigate the larger strategic picture
• Ability to analyse and evaluate territory dynamics to develop and implement a sales plan to meet goals
• Strong business acumen
• Ability to travel up to 60%
Want to stay up to date with IDeaS culture, products and jobs? Follow us on LinkedIn
Additional Information:
To qualify, applicants must be legally authorized to work in the United Kingdom, and should not require, now or in the future, sponsorship for employment visa status.
IDeaS/SAS is an equal opportunity employer. All qualified applicants will receive consideration for employment without regard to race, color, religion, sex, national origin, disability status, protected veteran status or any other characteristic protected by law.
Equivalent combination of education, training, and relevant experience may be considered in place of the education requirement stated above.
The level of this position will be determined based on the applicant's education, skills and experience.
Resumes may be considered in the order they are received.
IDeaS/SAS employees performing certain job functions may require access to technology or software subject to export or import regulations. To comply with these regulations, IDeaS/SAS may obtain nationality or citizenship information from applicants for employment. IDeaS/SAS collects this information solely for trade law compliance purposes and does not use it to discriminate unfairly in the hiring process.
How To Apply
Applications accepted online only. Other forms of application may not be considered.
Please refer to job 20020628 when applying online.