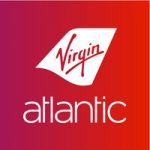 Job description
Salary: Competitive dependent on experience
Contract: Permanent and 18 months secondment / fixed term
Hours: 37.5 hours per week, Mon - Fri 09:00 - 17:30
Location: The VHQ, Crawley, West Sussex
Closing date: Monday 7 January 2019  Do you thrive in a fast paced dynamic environment and enjoy making a difference to the bottom line?
If so, keep reading
Virgin Atlantic Cargo is a £200m business connecting retailers, manufacturers and growers with their consumers worldwide. We are a 'business within a business' focused on delivering 10% of Virgin Atlantic's overall revenue. Our teams across the globe are the essential ingredient in separating us from the rest, building our reputation for excellence and best-in-class service delivery.
We are seeking Route Manager's to join our Revenue Optimisation team
As a Route Manager you are accountable for implementing revenue management and pricing strategies through constant and forensic evaluation and analysis of assigned routes to maximise contribution (our word for profits) and optimise cargo capacity.
You will deliver outputs in an efficient, accurate and timely manner whilst maintaining appropriate relationships across the business to ensure success. As an authority in your field, you will enjoy mentoring and communicating our revenue management principles and practices internally and externally to ensure adoption and application globally.
We're looking for individuals with experience in a discipline of/or related to all aspects of revenue management, capacity forecasting and/or pricing. You will need to be degree educated or possess the equivalent experience.
Using your exceptional analytical skills, advanced knowledge and practical application of Excel and high attention to detail, interpreting, analysing, manipulating and presenting volumes of data will be a breeze.
Any experience you have of using SQL would be helpful in this role but not essential.
If you have a practical knowledge of the air cargo industry it would be the cherry on the cake.
If you are interested, please apply via Linked In
Please apply by following the link/instructions on the job advertisement.