November Conference
Thursday 2nd November 2023
We will be holding the conference at the Holiday Inn Regents Park London.     This conference for members of RMAPI.   If you are not yet a member, but would be interested in joining and attending this event, please contact us via admin@rmapi.org. 
RMAPI Agenda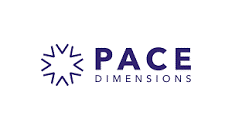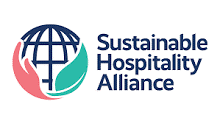 11.00 - 11.45
Tim Davis MBE
Managing Director Pace Dimensions & Vice Chairman Sustainable Hospitality Alliance
"How sustainability is changing consumer and buyer behaviour for travel and hospitality"
At previous conferences we have begun to discuss sustainability, but Tim Davis will take this to a more specific and quantifiable direction, looking at:
Trends and insights
What is the size and structure of the market for sustainable travel?
What do consumers really care about, and how does this compare to traditional booking criteria?
How does the market perceive the strengths and weaknesses of different brands and how do brands compare?
How can brands evolve to build greater appeal and value?
How can I engage with consumers to build trust and influence their booking behaviour?

11.45 - 12.30
Professor Dimitrios Buhalis - Arkadiusz Tomasz Tomczyk
Bournemouth University International Centre for Tourism and Hospitality Research
"Artificial Intelligence and Hospitality Marketing"
Professor Dimitrios Buhalis is a Strategic Management and Marketing expert with specialisation in Information Communication Technology applications in the Tourism, Travel, Hospitality and Leisure industries. He is Director of the eTourism Lab and Deputy Director of the International Centre for Tourism and Hospitality Research, at Bournemouth University Business School in England. Tomasz Tomsczyk is the MSc Programme Leader for Organisations Project Management.

13.40 - 14.30
RMAPI Discussion Panel
We are aiming to explore the current status of AI being used in Revenue Management and Pricing
"AI and Revenue Management and Pricing"
The Panel will include Prof. Dimitrios Buhalis of Bournemough University, Dimitris Hiotis of Simon Kucher, Patrik Mosimann of Align Alytics and other industry experts, and will explore the questions:
Who is already using AI for RM and Pricing?
Who is experimenting on using AI for RM and Pricing?
How do we anticipate AI will be used and in what timescales?

14.45 - 15.30
Darryl Piggot
Center Parcs
"From Lodges to Leisure"
Darryl will take us through Center Parcs' initial steps to apply Revenue Management disciplines to ancillary revenue streams (Spa, Activites, Food & Beverage)

15.30 - 16.15
Roger Ayers and Tom Bazen
AlignAlytics
"The Power of Competitor Insight"
AlignAlytics, amongst a range of expertise they offer, have been harvesting pricing data from over 30 websites for a number of years. This has lead to an interesting combination of expected, unusual, and some yet to be explained, behaviours between competitors.
---
Agenda for November is being firmed up over the next couple of month, and we hope to have this available by early September.
---
---
---
Tea Break
14:25 - 14:45
---
14:45 - 15:30
Wrap up followed by drinks
16:15
---