March Conference
Thursday 9th March 2023
We are delighted to be celebrating 10 Years as RMAPI at this Conference, and 20 years since we first began as the RM Club UK.
We will be holding the conference at the Holiday Inn Regents Park London.     This conference for members of RMAPI.   If you are not yet a member, but would be interested in joining and attending this event, please contact us via admin@rmapi.org. 
Registration and Coffee will begin at 10:30 
RMAPI Agenda
---
11:00 - 11:45
Suzanne Donnelly, Stephanie Rivet, and Declan Whelan
Great British Railways Transition Team
"Rail revenue management – changing times!"
A look at some of the constraints and opportunities for revenue management on the railway and how the GBR Transition Team are working with the industry to address these and deliver better and simpler fares for everyone in GB
---
11:45 - 12:30
Tim Rosen & Pieter Dorhout
RMAPI Panel Discussion
"What next for Revenue Management and Pricing in the next 20 Years?"
It is now 20 years since we first started, as the RM Club, then the RM Society, and then becoming RMAPI just 10 years ago. We will be running a session with many of the conference presenters joining the Panel , taking a brief look back at the major changes within Revenue Management and Pricing in the last 20 years, before focussing on what we expect we might see in the next 20 years.
On the panel:
Dr Mark Bloomfield - Turbulence
Professor Joern Meissner - Kuehne Logistics University
Marion Veber - Eurostar
Paul Van Meerendonk - IDeaS
---
Lunch
12:30 - 13:45
---
13:45 - 14:25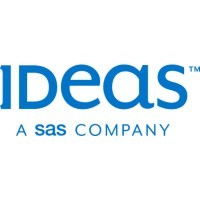 Paul van Meerendonk
IDeaS
"The opportunities and challenges of Portfolio Optimization"
Availability and access to data has been growing exponentially, which has increased the need for 360° optimization. Not only are there more opportunities to optimize horizontally (ancillary revenue generating sources across an asset or portfolio), but also vertically (all touchpoints of a customer relationship & journey). How can we evolve this opportunity to create truly connected, analytical & automated optimization across a portfolio?
---
Tea Break
14:25 - 14:45
---
14:45 - 15:30
Dr Mark Bloomfield
Turbulence Group
"Your Robot Colleague: How AI could revolutionise or ruin you Revenue Management Strategy"
In this talk, Mark will explore the exciting possibilities (eg. ChatGPT)) and cutting-edge strategies that AI can offer.    Mark will address the importance of having an AI Strategy and how this will shape the future of revenue management and pricing.  AI will revolutionise or ruin your revenue management strategy, so together, lets discuss the AI advantage. Mark is the Founder of Turbulence, an innovation practice focused on Enabling Resilient Growth. Turbulence partners with organisations to implement a future-facing innovation strategy powered by data.
---
15:30 - 16:15
Marion Veber and Christos Roussaki
Eurostar
"Increasing Pricing Capability"
Getting the right balance between the benefit to the customer and the revenue
---
Wrap up followed by drinks
16:15
---