June Conference
Thursday 9th June 2022
We are really pleased to confirm the details of our next conference which will be held on Thursday 9th June
We will be holding the conference at the the Holiday Inn Regents Park London.   We are able to confirm the presenters, and over the next days, the full titles of there presentations will also be available.     
Main RMAPI Agenda
---
11:00 - 11:45
Ally Northfield
Revenue By Design
"Making Revenue management training in independent hotels accessible, relevant and flexible"
Revenue management training in hotels is often an afterthought, badly delivered or simply lacks relevance for other team members, yet many departments are expected to have more than a passing knowledge of the subject to participate in weekly revenue meetings, direct revenue strategies with the revenue manager and meet budget targets. This combination of online and trainer led blended content is designed to offer hotels multiple options for taking, delivering and repurposing revenue management content.
---
11:45 - 12:30
David Lopez Mateos
Chief Scientific Officer - Pace Revenue
"How to measure the impact of Revenue Managment & Pricing Strategies"
From a background in physics and computer science, a PhD in particle physics, and working at CERN on the Higgs Boson discovery, David Lopez Mateos has most recently been applying his mathematical modelling skills with Pace Revenue. He will take us through his most recent work to measure the impact of Revenue Management Strategies and show members how to determine the effectiveness of their ROM and Pricing Strategy. During his presentation, David will also explain the concept of Micro Targeted Pricing - the "next best thing in Pricing".
---
Lunch
12:30 - 13:30
---
13:30 - 14:30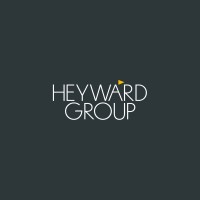 Michael Heyward & Claire Hennebel
Heyward Group
"What do Revenue Managers really want when it comes to their development?"
Many commercial leaders report they feel powerless in genuinely supporting their Revenue Management teams in their professional and personal development. Apart from few online RM courses on basics or Excel/BI tools, there is very little to help them gaining broader Revenue Management expertise. Throughout the last decade, other emerging fields like Digital Marketing, Project Management and Coding managed to developed training or/and certifications that answer the need of empowerment and recognition for the next generation of professionals. Why would this not exist in Revenue Management? Michael Heyward and Claire Hennebel will share with you how they developed the first Revenue Management development program designed for commercial leaders in the UK rail industry, showcasing the example of Avanti West Coast. By unleashing employees' sense of initiative and responsibility, this journey soon became for Avanti West Coast an opportunity to tackle business improvement where it was really needed.
---
Tea Break
14:30 - 14:45
---
14:45 - 15:30
Neetu Mistry
Chief Commercial Officer - Cycas Hospitality
"The Evolution of Revenue Management: How do I develop in my revenue management role?"
Neetu has developed Revenue and Commercial strategies for a large number of European hotels, including those branded by IHG, Hilton, Marriott, Hyatt, Accor & Premier Inn. Neetu has developed and built a new team from scratch since starting Cycas and works across all three functions in delivering commercial performance to the hotels that Cycas operate. Neetu is used to managing a diverse range of properties, team, brands & ownership groups.
---
15:30 - 16:15
Nayan Peshkar
Vice President Revenue Management & Fleet Planning - Hertz
"Revenue Management in Car Rental – a Comparison with other sectors"
Nayan will take members through the key differences and challenges within Car Rental sector, and how it can be impacted by the RM Strategies of both transport and accommodation, as well as other sectors such as DIY. In an environment of increasing mobility, yet lower car ownership, Nayan will explore what makes a successful Car Rental Revenue Management operation.
---
Wrap up followed by drinks
16:15
---